The 21st medical aid team to Mozambique, which was dispatched by Health and Family Planning Commission of Sichuan Province, successfully concluded its two-year foreign aid and flew from Maputo back to China on the afternoon of January 20th. Su Jian, Chinese Ambassador to Mozambique, Commercial Counselor Liu Xiaoguang, the staff of the Embassy, and representatives of the Chinese-funded institutions/companies in Mozambique saw them off at the airport.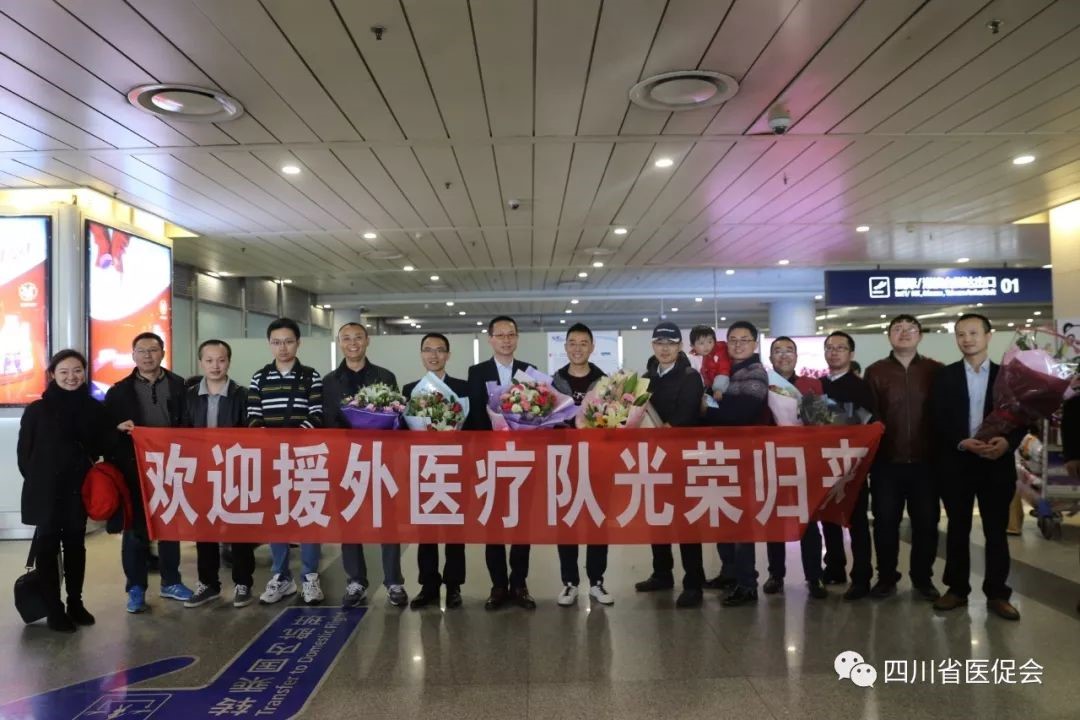 According to Chen Liping, leader of the medical team, in the past two years, the medical team has overcome the difficulties, taken active measures in response to the backward medical conditions and lack of medical resources in Mozambique, and cooperated with local doctors to improve medical quality and management.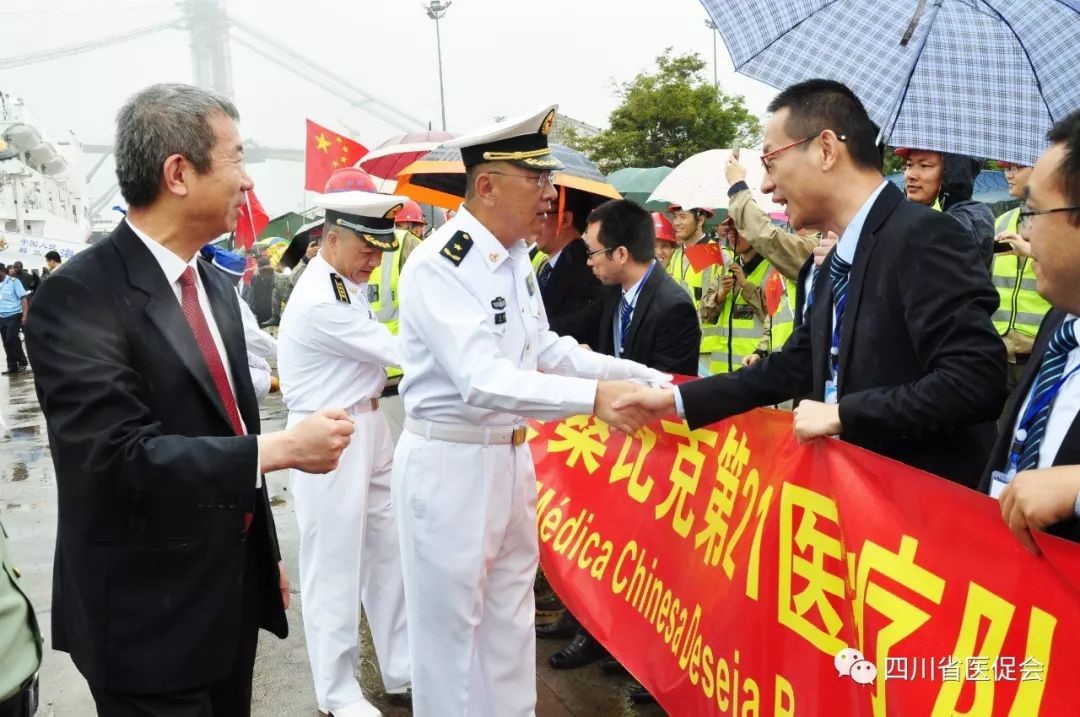 According to statistics, in the past two years, the medical team has participated in 2,024 cases of orthopedics and general surgeries in the aid hospitals, 3,135 cases of anesthesia, 118 cases of emergency rescue, and nearly 10,000 cases of acupuncture. In addition, the medical team actively provided medical services and anti-malaria and first-aid training for the local people and overseas Chinese in Mozambique. It conducted more than 10 times of free clinics and tour clinics, and traveled to more than half of the provinces of Mozambique, which benefited about 1,500 overseas Chinese and local people.
At the delivery ceremony of the Chinese aid doctors dormitory building one month ago, Abdullah, Mozambican Health Minister, issued a certificate of honor to all members of the medical team in recognition of their outstanding work in the aid hospital. Su Jian, Chinese ambassador to Mozambique, also said that the 21st medical team has whole-heartedly served the local people and overseas Chinese for two years and contributed to the medical and health cooperation between China and Mozambique.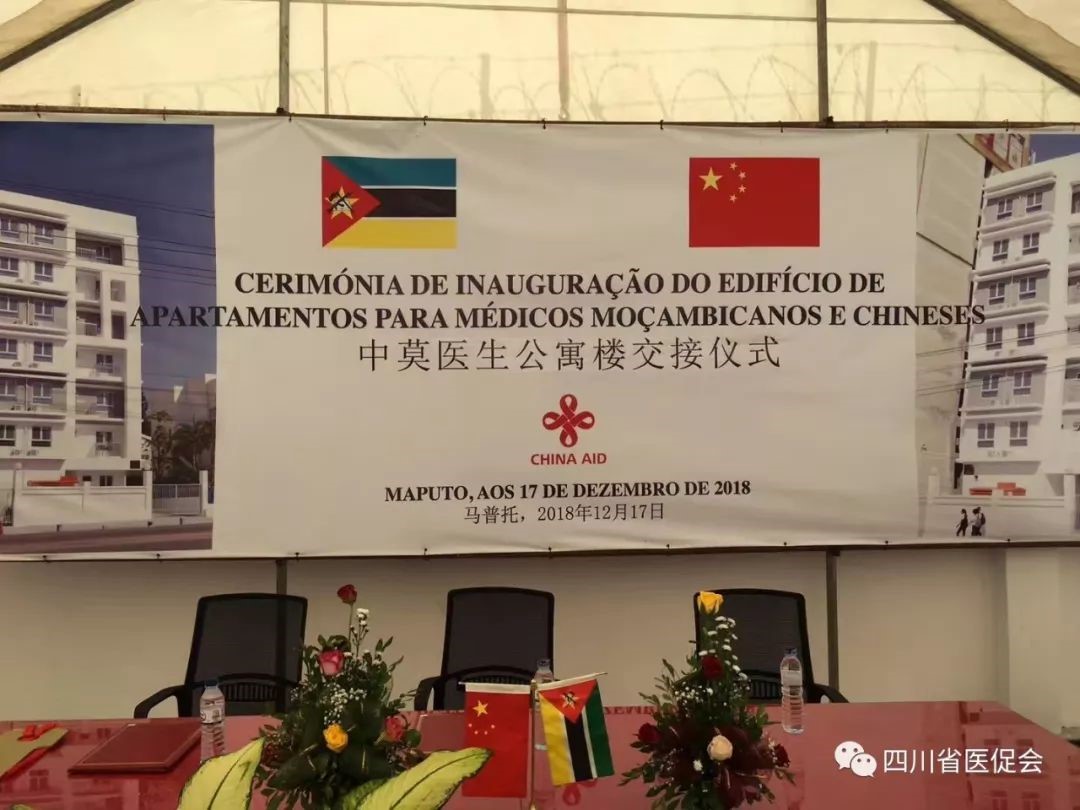 Background Introduction
Mozambique is located in southeastern Africa and borders countries such as South Africa, Zimbabwe, Zambia, Tanzania and Malawi. Known as the hometown of cashew nuts, its capital Maputo has a population of 1,194,100. It is the political, economic and cultural center and transportation hub of Mozambique and one of the largest ports in Africa.
Due to years of civil wars, there is very little infrastructure remained in Mozambique. Without any foreign investment, and due to serious natural disasters, its economic development is slow. At present, more than half of Mozambique's fiscal revenue depends on international aid, and most of the population lives below the poverty line. In addition, illiteracy rate in Mozambique exceeds 40%, and more than 74% of the population does not have access to clean drinking water.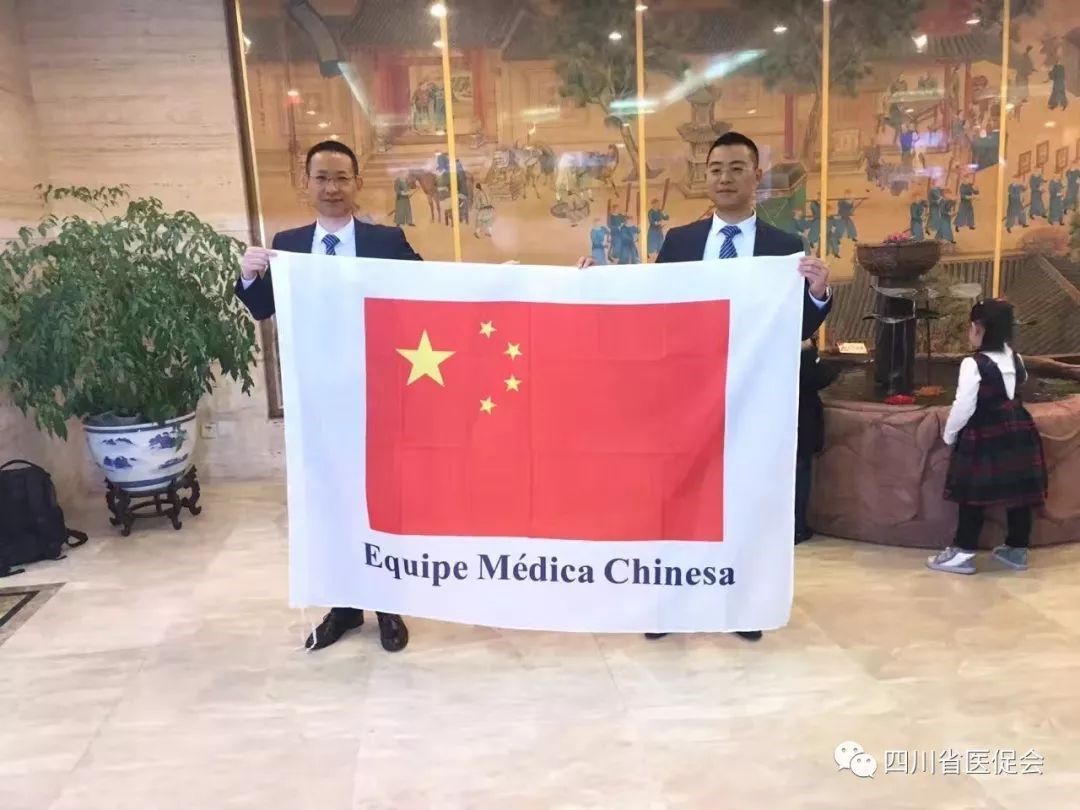 Figure Introduction
Chen Liping
Leader of the 21st medical aid team to Mozambique dispatched by Health and Family Planning Commission of Sichuan Province
Chief physician and professor of hepato-pancreato-biliary general surgery of West China Hospital, Sichuan University. Member of the Standing Committee of Hepato-Pancreato-Biliary MDT Professional Committee of the Chinese Chamber of International Hepato-Pancreato-Biliary Association. Specialized in surgical treatment of hepato-pancreato-biliary diseases, especially proficient in laparoscopic surgery. Led two research programs of Science and Technology Department of Sichuan Province. Published more than 10 papers, including 8 in SCI.
Director of Sichuan International Medical Exchange & Promotion Association (SCIMEA).
The following is selected from Professor Chen Liping's WeChat Moments during her service in Mozambique. In the past two years, the medical team has encountered a lot of hardships: bad living conditions, occasional water and power outage, self-growing vegetables for food due to lack of supply, backward hospital facilities, leaking in surgery room, low technical level of local doctors, which resulted in the specialists in the medical team changing into general practitioners, high work pressure, with a maximum of 15 surgeries in one day, bad social order, where many members have been robbed... Despite unfavorable environment, the team members remained a diligent, patient, active and optimistic attitude, successfully completed the aid task, and left their impressive steps as Chinese medical workers in the international aid.
Year 2016
December 7th. Dear friends and relatives, I have started my trip. My mobile phone can make or receive international call. Thank you. See you when I get back! I hope to return safely two years later!
December 21st. Water in the closet and dripping on the window. Must be a pipe problem. How to get it fixed? The floor is broken! The only comfort comes from blue sky and white clouds in Maputo! How long do we still have to wait before our rooms are repaired? Working conditions are poor, as we expected, and there is little we can do about it. What about the poor accommodation conditions? It can be improved, right? But who shall we turn to?
Year 2017
January 2nd. Under the scorching sun, we are conducting free clinic for local Africans and overseas Chinese in Africa! This is the first time in the New Year, and we took a ferry boat to the CRBC construction site.
January 13th. This is how the surgery room we have to make do! Water is still dripping from the clothes. We don't have other options. Just put them on!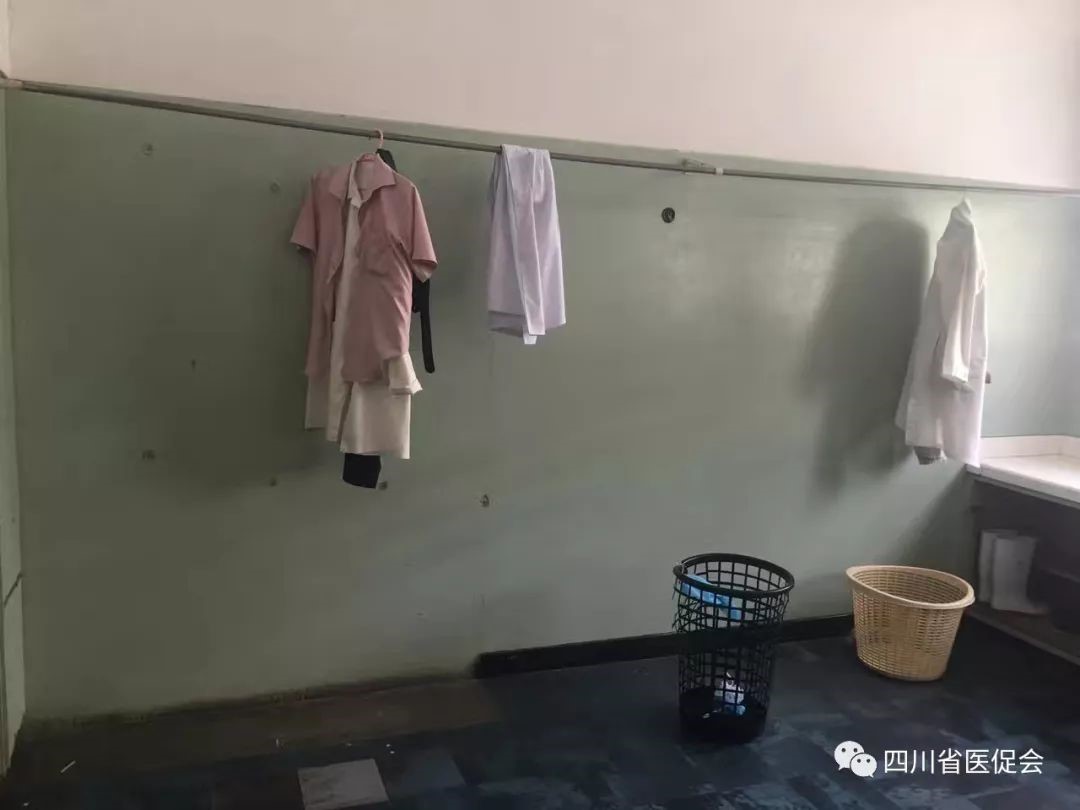 January 19th. No clue what is written here, but I do know that it is gallstones for surgery tomorrow. Thanks goodness, not another breast surgery!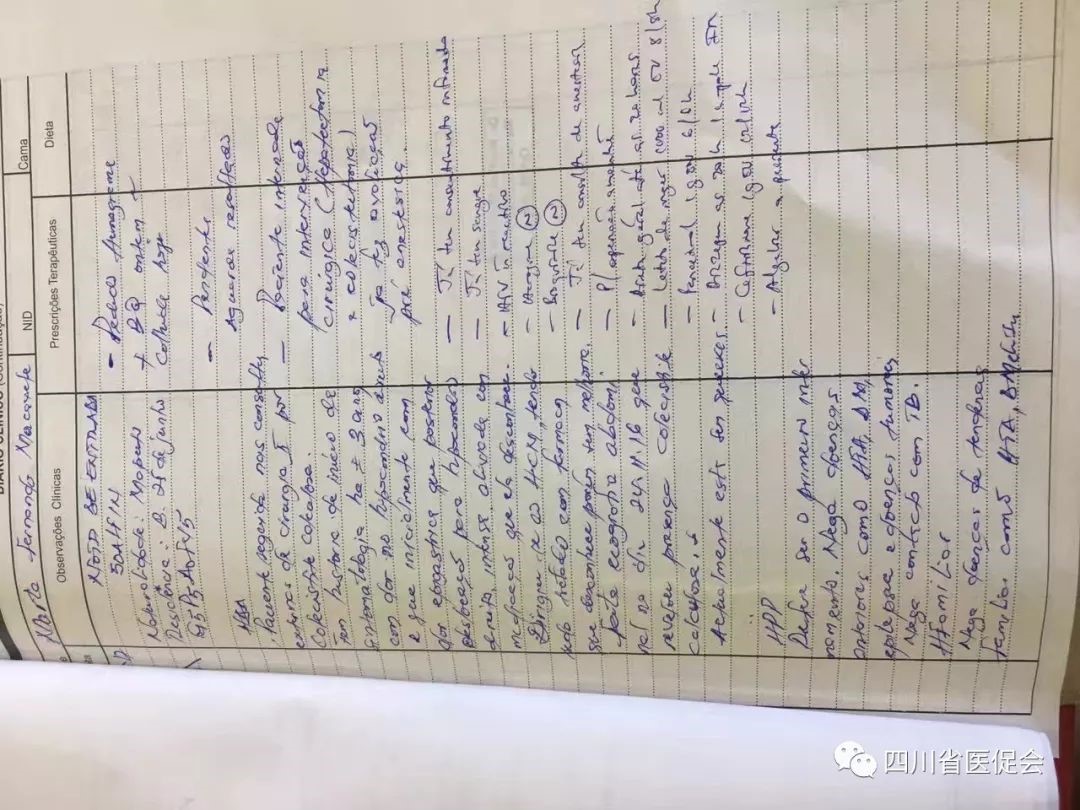 January 20th. Water outage for the fourth time without warning or notice in a single week!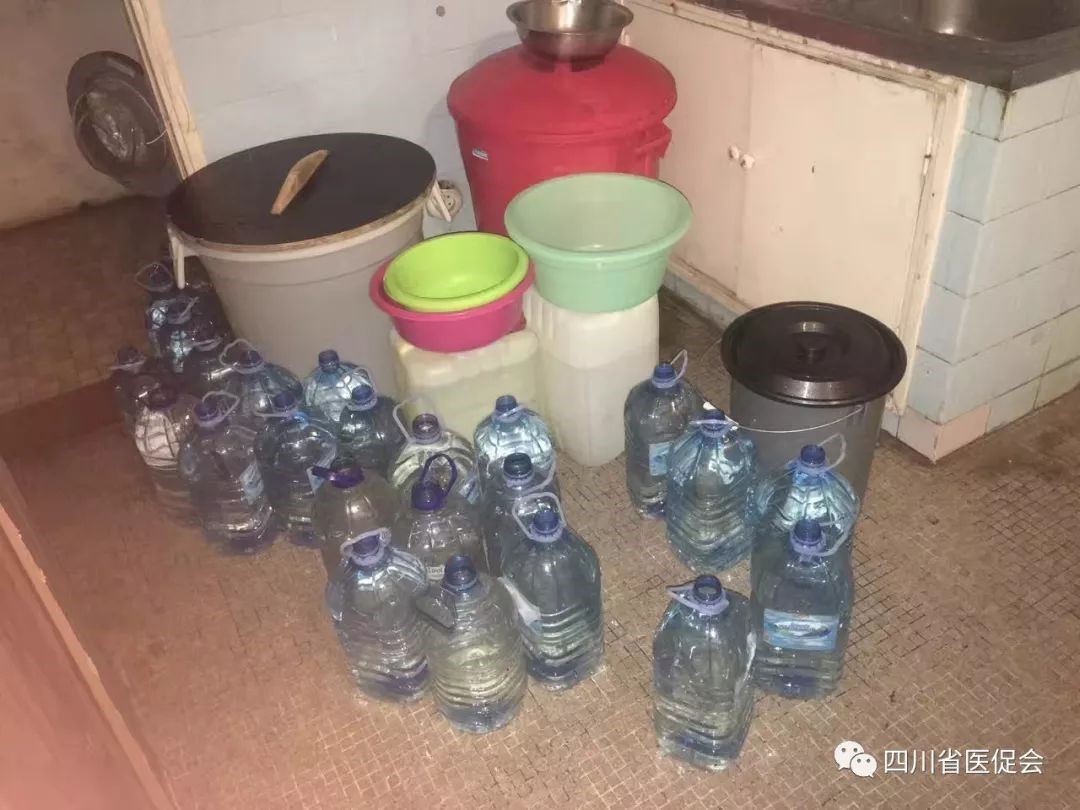 January 22nd. My turn to watch the emergency department, but at the same time I am in charge of the general surgery, consultation, and wards!
January 27th. Good morning from Maputo! I wish all of you a Happy New Year from Africa faraway. May all be the best for you! Woke up at 4:40 in the morning to get ready for water. Occasional water outage, three or four hours water supply every other day. No fuss about it now. As soon as we heard the sound of water, we immediately start washing clothes and store water. 20 minutes later, all possible vessels are filled with water. Plants outside of our window. No way should I forget my skills trained back at home, huh! The pumpkin blossoms, peppers turn red, and bougainvillea starts sprouting. Also parsley, potato, spinach... I guess we are just doing fine in Africa, except for water outage, power outages, 40℃ or higher temperature, 3G network, 4m broadband, lack of supplies, leaking rooms, unregulated surgery, incredibly low work efficiency, illegal stay for visa expiration, so we can't go to other places. Everything else is fine. Just take it easy... Don't worry, we can survive through!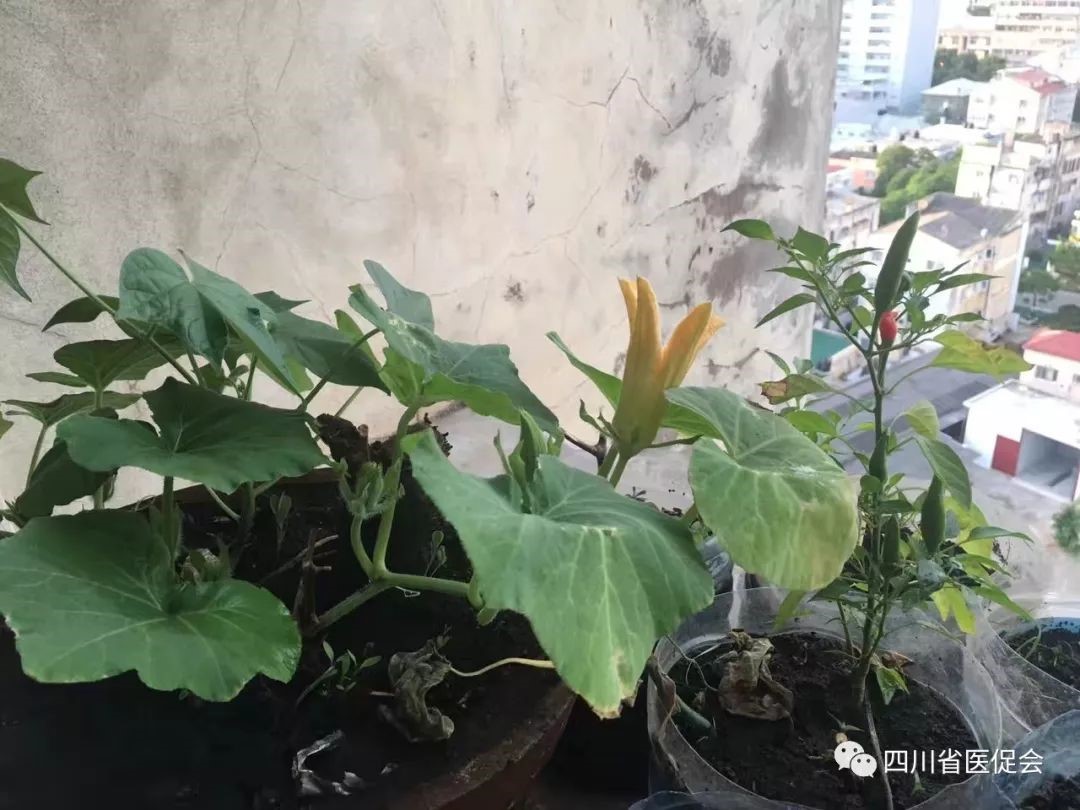 February 24th. I am arranged to perform LC today. I am ready, but no sign of patient yet! This is Africa, we are blessed enough to perform LC...?
March 6th. Got used to the 43℃ high temperature in Africa, got used to water outage, got used to heavy rain for a week, when even the sheets and quilts get wet. Also got used to the special taste of Africa everywhere, and got used to climbing 14 floors due to the elevator strike. Delonix regia can bloom again, so what else can't we get used to? ? ?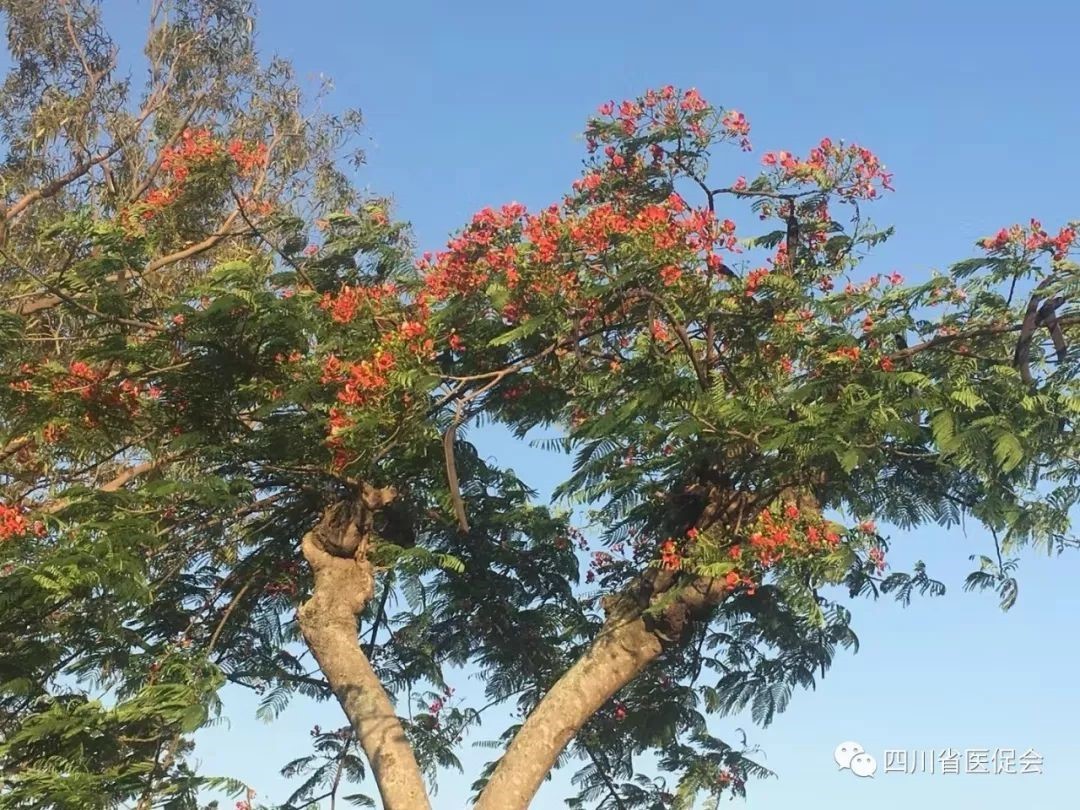 March 9th. This magical and vast land of Africa! The sun shines every day, while the room remains moldy. I was aware clothes get moisten easily, and I have all of them exposed in the sun once a week. No way would I expect my wallet and backpack will get moldy, too! The US dollar and RMB bills in the wallet are no more luck. Will Mozambican bills get moldy, too? I think so! Mold everywhere: floors, walls, shoes. Good gracious... ... Money can really get moldy here, huh!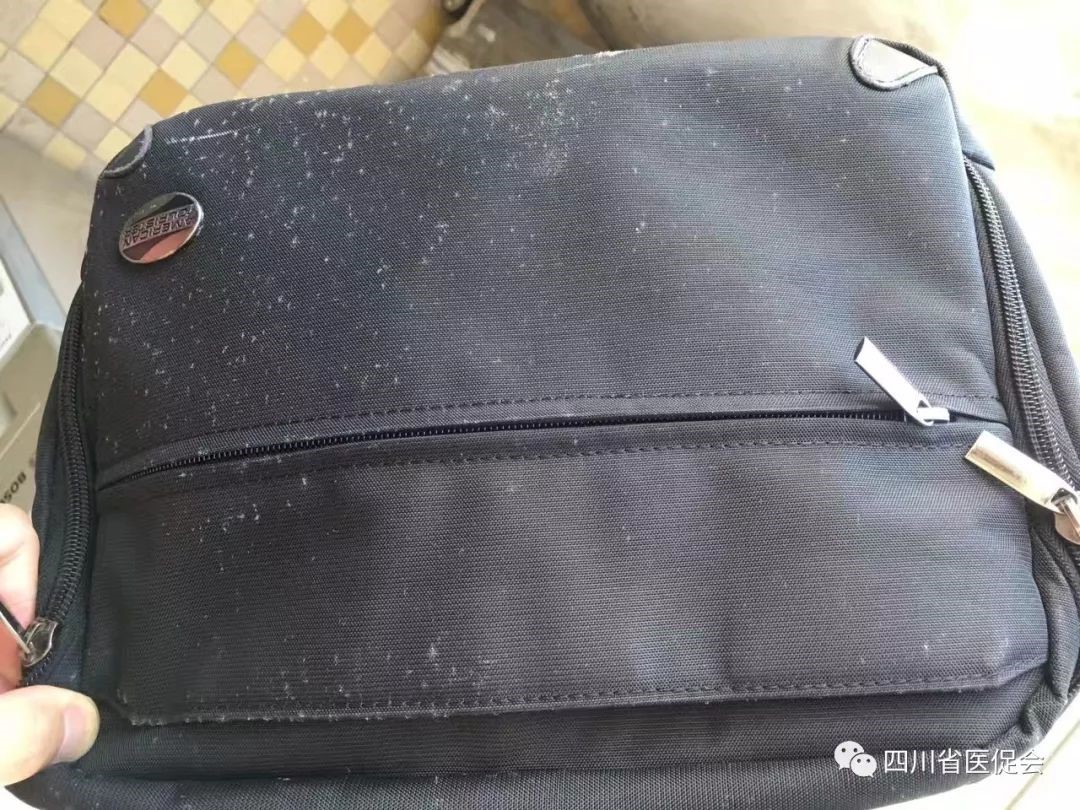 May 21st. About three minutes sunrise every day. Beautiful. Life is good!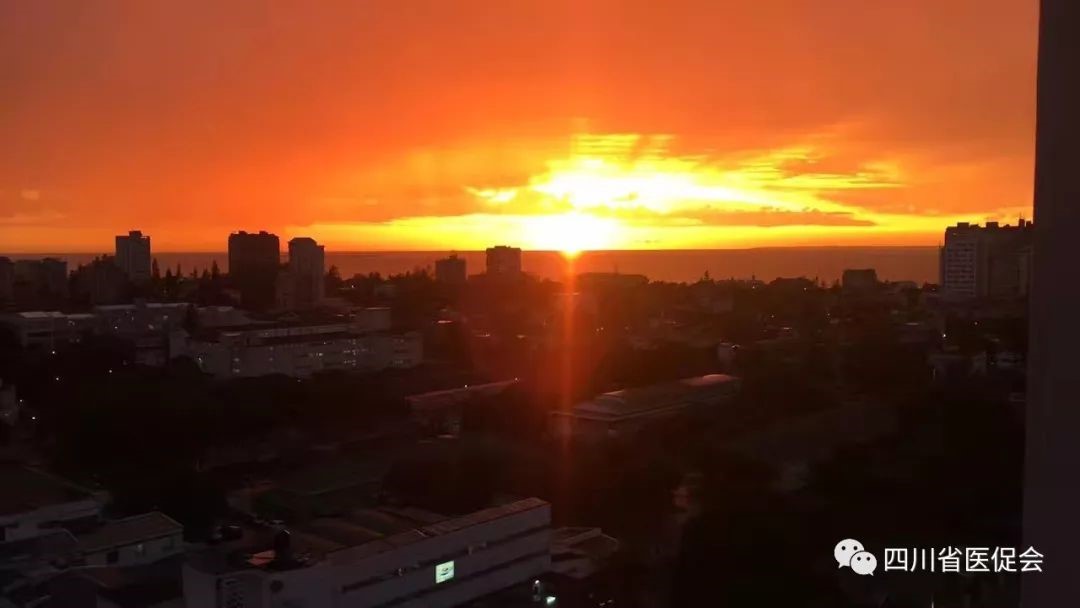 July 16th. I encountered the first knife robbery in Mozambique! After breakfast, I returned as usual, and was threatened by a knife gangster unexpected coming from the roadside. While dealing with him, my teammate came for help and drove the gangster away. Reminder to everyone: Mozambique is by no means a safe country. You need to have company going out together even in day time. Remember this!!! Thank you, Mr. Ma, and Mr. Yuan!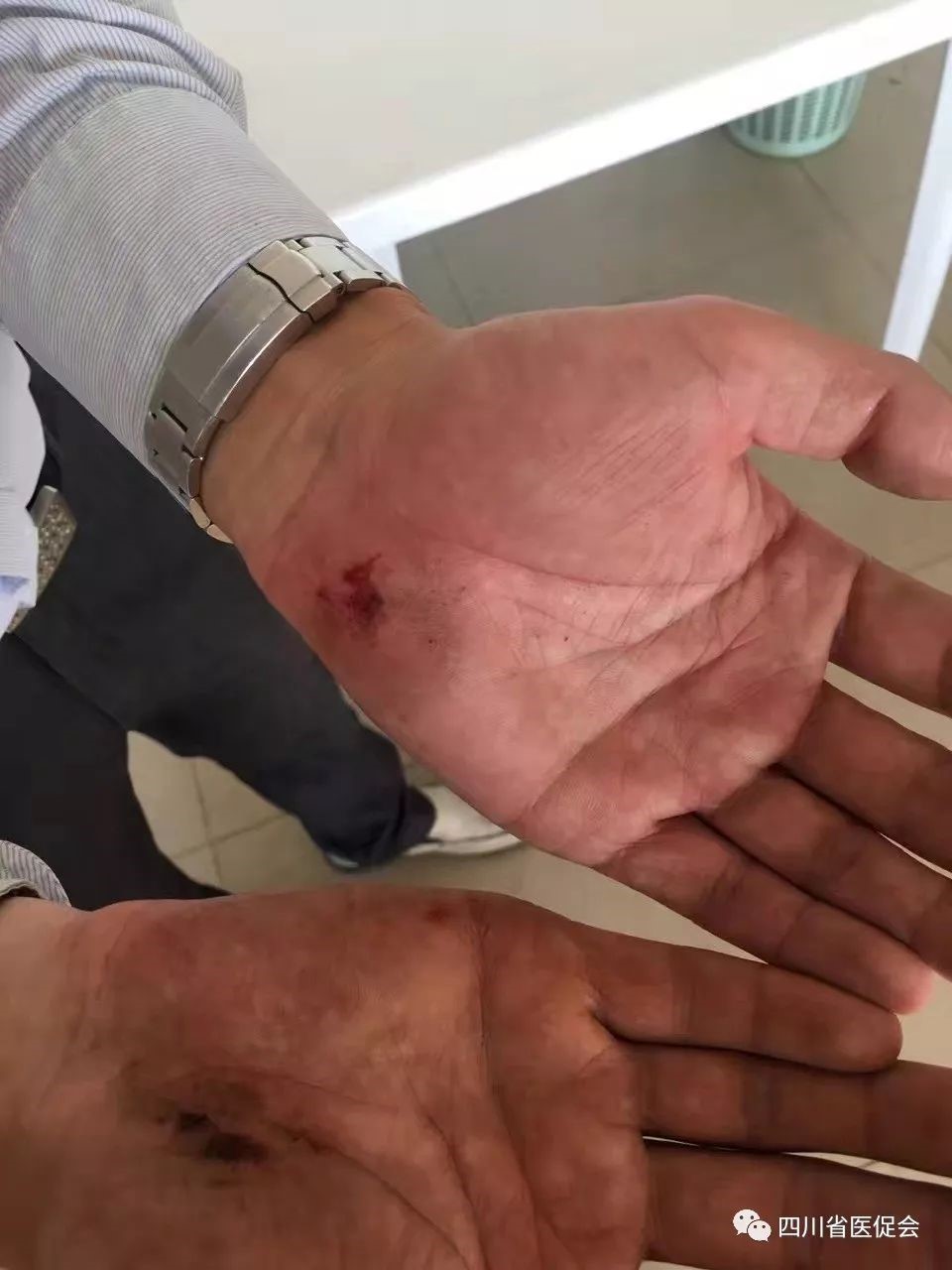 August 22nd. Surgery on Tuesday! Still surgery on thyroid, breast, hernia, but no hepato-pancreato-biliary surgery.
September 21st. The first heavy rain in Maputo in the past few months indicates that the rainy season is coming. Planted my hope in the pot! Looking forward to harvest...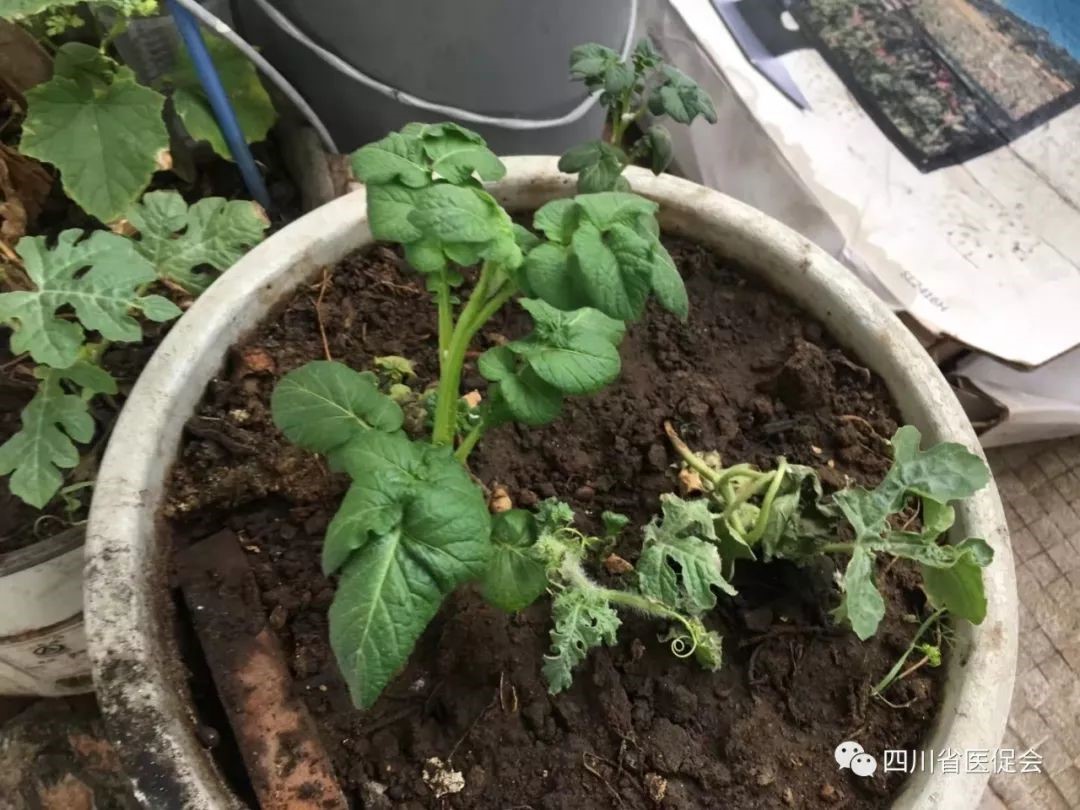 October 25th. Eu sou açougueiro chen! Hernia surgery again today. I'm not sure what the North Korean doctor and local doctor did with the first patient, but I can see that the breast cancer had transferred. The axillary lymph nodes were the size of the pigeon eggs, and they had still required biopsy. What's worse, they made a triangular incision! This time, it is definitely diagnosed as breast cancer. So the breast needs to be removed, and lymph node removal is needed later! Three more three surgeries ahead.
October 28th. In my precious spare time, I'm reviewing the basic knowledge of hepatobiliary surgeons: There is high incidence of gallstones, so our employment is secured. There are different opinions on treatment of asymptomatic stones. Due to small LC cut, it is recommended to surgically remove the gallbladder. Surgery is surely needed for symptom stones, where LC is preferred.
November 3rd: Really want to train me into a breast surgeon? ? ? I'm Li on the list!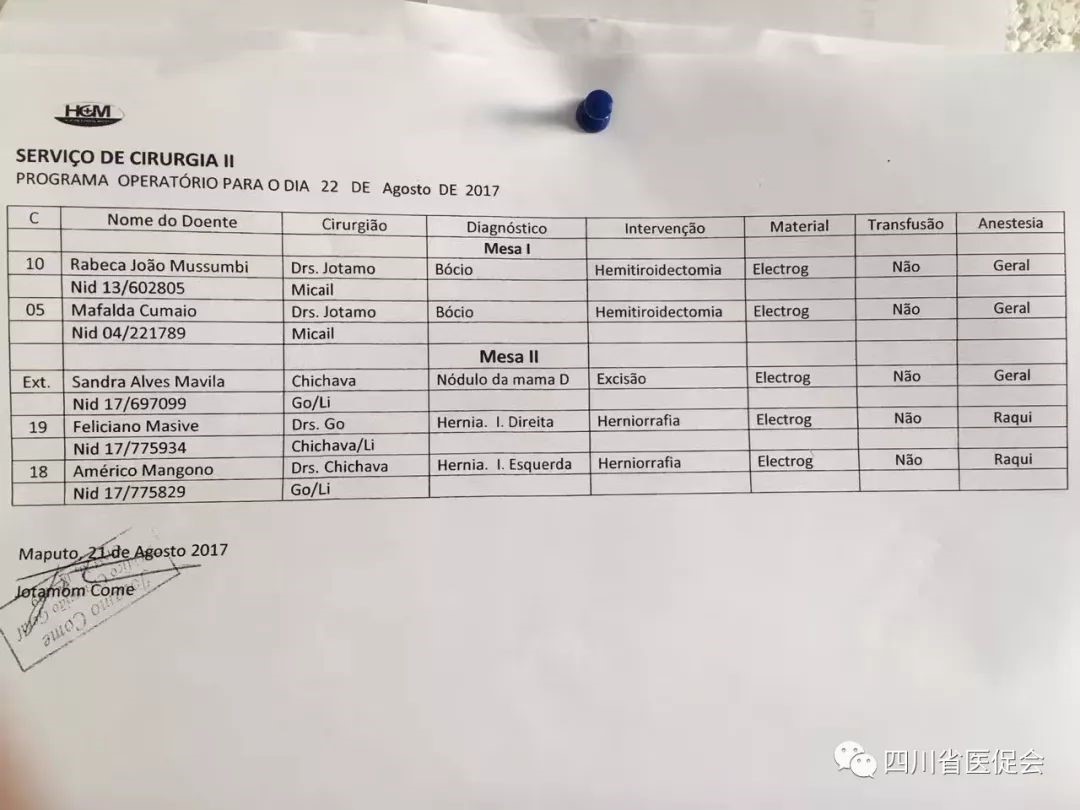 November 7th. Hospital ship Peace Ark arrived in Mozambique. The whole team embarked the ship and served for a week, giving free treatment for more than 10,000 patients.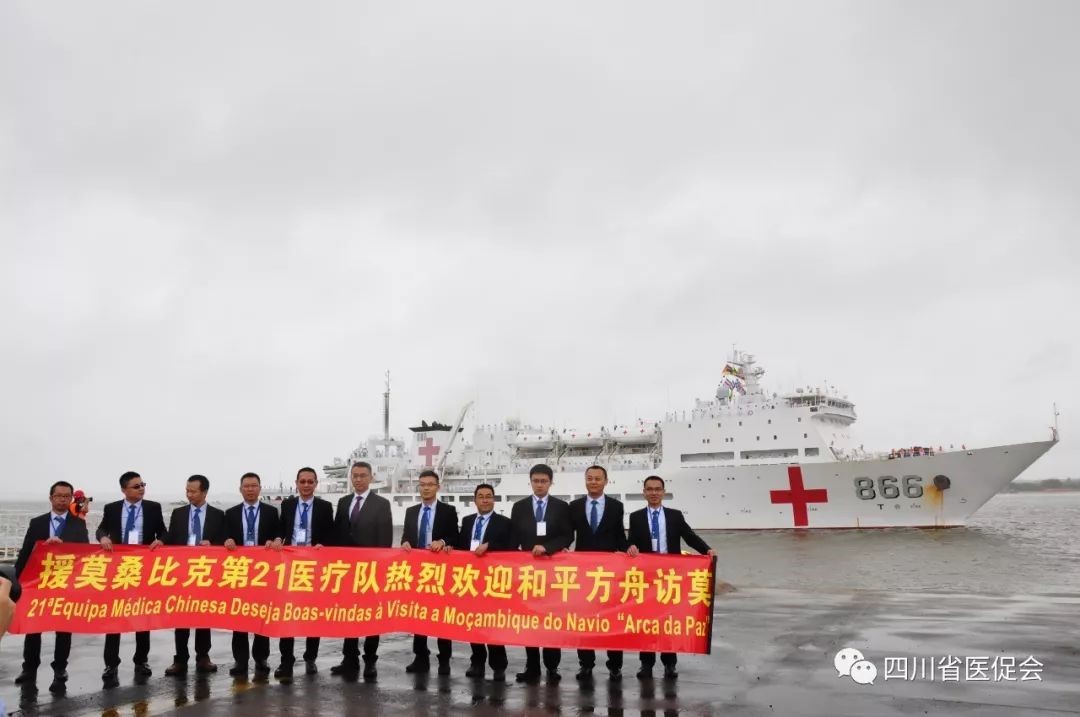 November 27th. This should be the most beautiful season in southern Africa. The jacaranda and delonix regia are blossoming in the hospital.
Year 2018
February 2nd. 15 surgeries waiting for us tomorrow. Don't worry, for it doesn't start until 9 o'clock! Plan to start off at 8:30 tomorrow.
April 2nd. The water outage frequency in Mozambique in rainy season changes from 3+1 to 1+1. Poor water quality, not suitable for drink, but only for bath and washing clothes. It may even cause skin allergies. The first thing every morning is still to store--- water----!
June 25th. A sunny day in winter. With low temperature, there are only a few morning glory blossoming, and vine stops growing. The loofah finally opened two female flowers and get ready for produces. I hope that the wine gourd can bloom and make produces. I'll sure take a lot of them with me when I return to China.
July 13th. I don't know what to say. In LC, puncture hole was punched through. The pneumoperitoneum is broken, and it has to be shut down!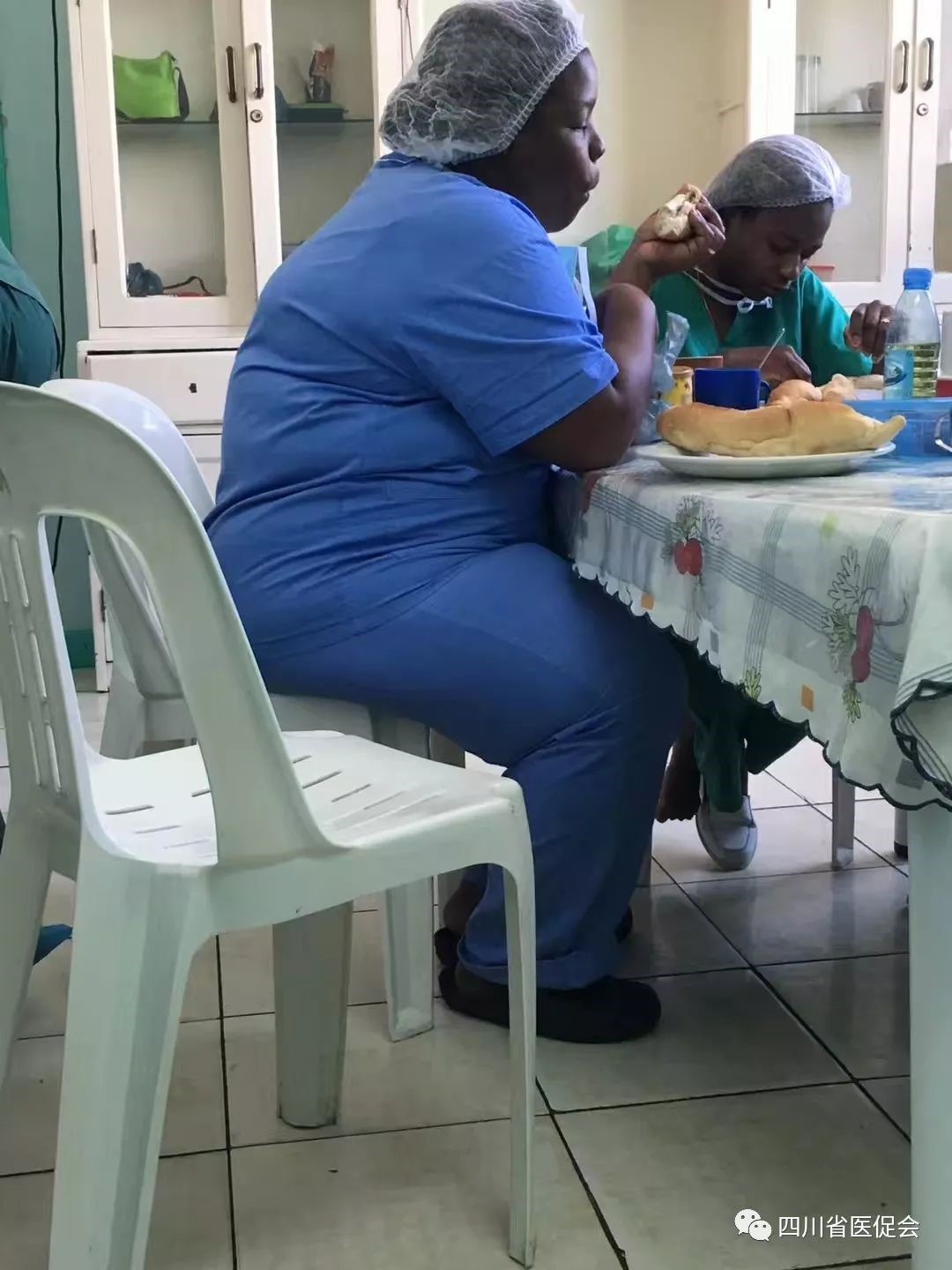 August 22nd. These are a few passion fruit seedlings sent by friends. There was a small branch with growing points. Because the space limit on the roof, it was planted in the small pot of the houttuynia. Despite lack of attention, it blossoms and produces fruits this year. As long as the winter temperature doesn't go lower than -2℃, it can be planted in Chengdu. The flowers are very beautiful. Even if they don't produce fruits, the flowers alone are worth the effort. My daughter is pollinating artificially according to my advice, hoping to increase the produce rate, and there are more many flowers waiting for her. Today is 108 days from the scheduled return date of December 8th. Countdown starts!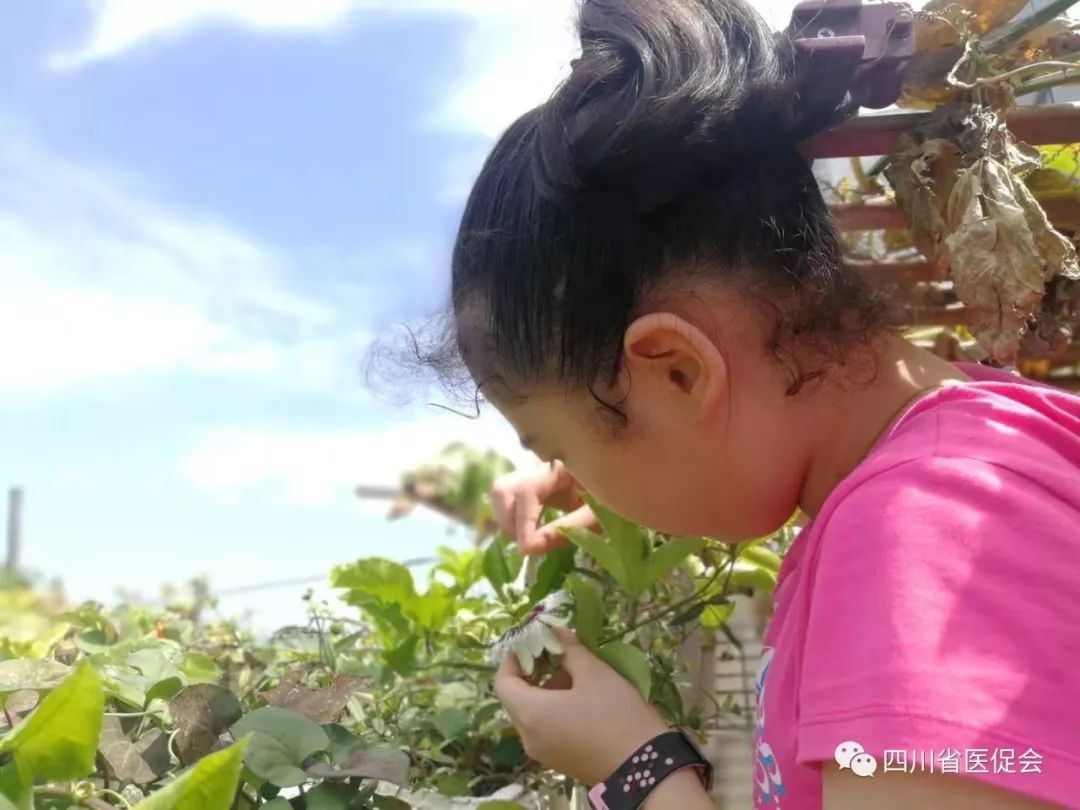 September 6th. The fruit trees in the hospital have blossomed and begun to produce fruits, indicating the arrival of rainy summer. The jacaranda begins to bloom, while we have to wait for the same with delonix regia. In the morning, my friend said that when ginkgo turns yellow, it's our time to go back to China. Countdown for 92 days.
October 8th. Just two months from December 8th, the countdown begins! It feels comfortable in southern Africa, while it is starting to cool down in China. When ginkgo leaves turn yellow, it's time to return to China...
October 15th. It is always my biggest challenge for LC every Monday. It's not that I don't want to work, nor that I'm lazy. The surgery is scheduled at 9 o'clock. I was harassed three times during my changing clothes and I was finally forced leave the lounge. Finally I started the surgery at 14:30. I finished the toxic and arranged the sheet all on my own, when no nurse showed up. The roving nurses were not found either. I finally got a nurse to help operate the machine, but it seemed she didn't know what to do at all. The doctor from Cuba shrugged to show disappointment. In the end, I had to stop the bleeding and clean up the mess all by myself. I finished one LC at 15:30. If I were in West China Hospital, this would be the time I finish my seventh surgery.
October 31. In the strong wind in Mozambique, the small newly blooming gourd flowers were severely damaged. I had to pick them off and wait for the next batch of female flowers.
December 7th. The early bees can eat honey. Today, I ended up my aid work in Mozambique with three breast cancer surgeries.
December 17th. The new station was handed over, and the mission was completed. Waiting to return to China.
Year 2019
January 5th. The countdown for two weeks, Summer in Maputo is a bit strange. This is the season equivalent to summer back in China, but there is dense fog. The weather was fine at 5:30, and now the isibility is less than 100m. Only 20℃ in the morning and evening, and we need quilts at night. I haven't used air-conditioner for two years. Who has told us Africa is hot?
January 13th. I will be in Chengdu this time of next week.
January 19th. Back in Chengdu.